Apple will announce its latest financial results, covering the third fiscal quarter of 2020, at the end of July. With no guidance from Apple on the quarter, all eyes will be on how well Apple has weathered coronavirus.
For the first time in over two decades, Apple did not issue any guidance for its forthcoming Q3 results. Traditionally, it issues such guidance for the next quarter during its call announcing the current ones, but this changed in 2020 and did so entirely because of COVID-19.
Apple's decision to not issue guidance does not mean, though, that analysts haven't tried to predict the figures. On average, analysts tracking Apple sales expect the company to report $51.47 billion in this call. That compares to $58.3 billion in the second fiscal quarter of 2020, although traditionally Apple's third fiscal quarter is the company's weakest time in the year.
For comparison in the third fiscal quarter of 2019, Apple reported revenues of $53.8 billion, slightly more than analysts had predicted. Over half of that revenue came from the iPhone, but Services were increasingly significant.
Following that 2019 quarter, Apple launched more such as Apple Arcade, and Apple TV+, leading to a 2019 Q2 of $11.5 billion. In Q2 2020, Services rose again to $13.3 billion.
While the impact of COVID-19 and Apple's efforts to reopen its Stores will the major factor affecting results overall, some of this is expected to be positive. What had been thought to be a temporary rise in MacBook Pro sales due to people beginning to work from home, has reportedly continued.
This quarter is also the first where there could be an indication of the success of the new iPhone SE. The phone does appear to have been a hit, to the extent that there were shortages. And even though its release fell outside the Q2 earnings period, it was repeatedly mentioned during that call.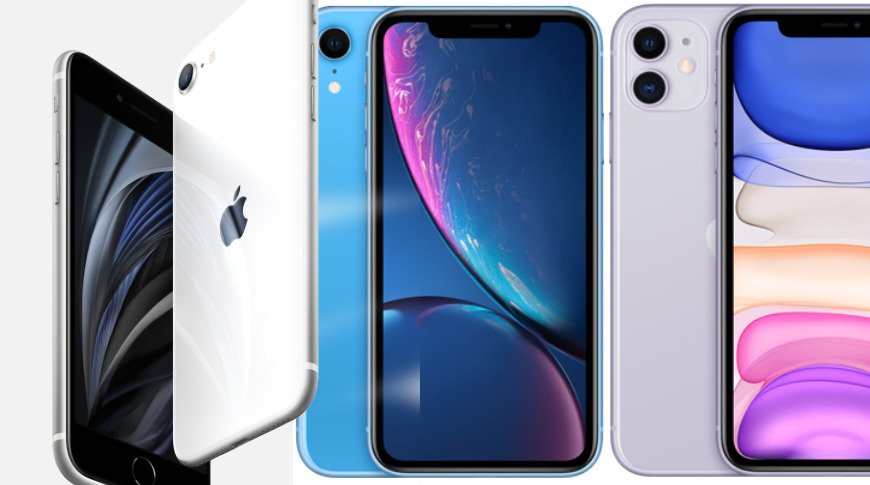 The iPhone SE
"I have seen a strong customer response to iPhone SE, which is our most affordable iPhone," said Tim Cook, while answering analysts' questions. "[It] appears that those customers are primarily coming from wanting a smaller form factor with the lates technology, or coming over for it from Android."
It's too soon, however, to see any visible impact from the announcement of Apple Silicon. Apple may well see a slight decline in Mac sales as potential buyers choose instead to wait for Apple Silicon-based models, but given that there is only about a month or so that could be impacted, it will likely be lost in the "noise" of other factors.
These earnings calls are legally required and Apple has certain obligations, but those do not include even speculating about future sales. Analysts are likely to ask anyway, but Apple will not give any details beyond current figures, and even those have omitted sales volumes since late 2018.
AppleInsider will bring full coverage of the earnings call on Thursday, July 30, starting at 14:00 Pacific (17:00 ET). Between now and then, though, we'll be adding to this piece as details emerge, and guesses are made.
Source link