If you have an Apple iPad lying around, but you're not sure of its specific model or configuration, here's how to find out.
Knowing the specific model number or SKU for your iPad is essential if you're looking to sell or give away your tablet. It's also useful if you need to figure out whether your iPad will be supported from an upcoming iOS or iPadOS software update.
Luckily, there are a few ways that you can identify your iPad model.
Check the rear of the device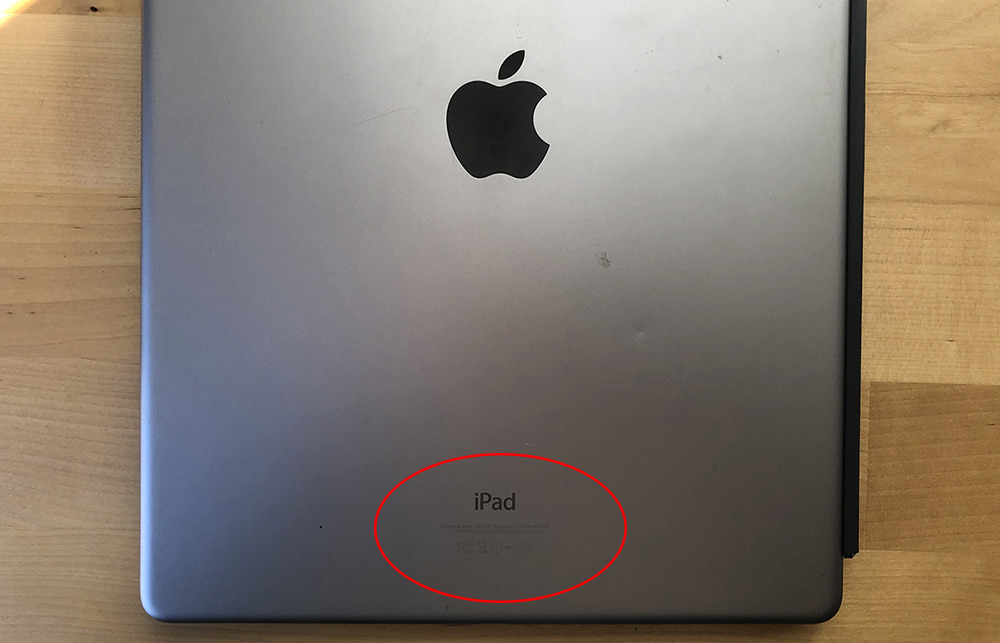 While newer iPhones may not have this text, current iPad models do.
The easiest way to find the model number of your iPad is to simply look at the text printed on the rear of your device. Importantly, this method works even if you can't unlock or power up your device.
Underneath "iPad" on the rear, you'll see the usual text stating that the iPad was designed in California and assembled in China. Right next to this, you should see text that says "Model," followed by a model number starting with "A."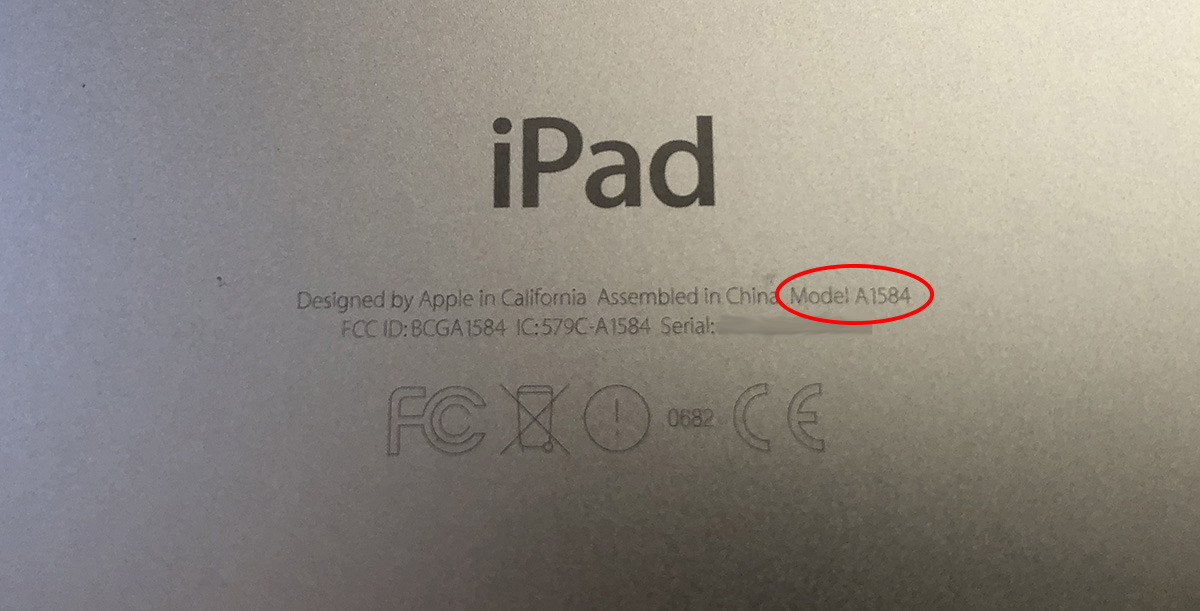 This identifier starting with an "A" is your iPad's model number.
Once you have this number, you can reference this Apple support document to figure out which specific iPad model you have or use the below table. The easiest way is to just plug in the model number in your browser's "Find in Page" feature.
iPad model and year
Wi-Fi only model number
Wi-Fi + Cellular model number
12.9-inch iPad Pro
(4th-generation, 2020)
A2229
A2069, A2232, A2233 (China only)
11-inch iPad Pro (Second-generation, 2020)
A2228
A2068, A2230, A2231 (China only)
12.9-inch iPad Pro (3rd generation, 2018)
A1876
A2014, A1895, A1983 (China only)
11-inch iPad Pro (2018)
A1980
A2013, A1934, A1979 (China only)
12.9-inch iPad Pro (2nd generation, 2017)
A1670
A1671, A1821 (China only)
10.5-inch iPad Pro
A1701
A1709, A1852 (China only)
9.7-inch iPad Pro (2016)
A1673
A1674, A1675
12.9-inch iPad Pro (2015)
A1584
A1652
iPad Air (4th generation, 2020)
A2316
A2324, A2325, A2072
iPad Air (3rd generation, 2019)
A2152
A2123, A2153, A2154 (China only)
iPad Air 2 (Late 2014)
A1566
A1567
iPad Air
A1474
A1475, A1476
iPad mini (5th generation, 2019)
A2133
A2124, A2126, A2125 (China only)
iPad mini 4 (2015)
A1538
A1550
iPad mini 3 (2014)
A1599
A1600
iPad mini 2 (2013/2014)
A1489
A1490, A1491
iPad mini (2012)
A1432
A1454, A1455
iPad (8th generation, 2020)
A2270
A2428, A2429, A2430
iPad (7th-generation, 2019)
A2197
A2200, A2198
iPad (6th generation, 2018)
A1893
A1954
iPad (5th generation, 2017)
A1822
A1823
iPad (4th generation, Late 2012)
A1458
A1459, A1460
iPad (3rd generation, early 2012)
A1416
A1430, A1403
iPad 2 (2011)
A1395
A1396 (GSM), A1397 (CDMA)
iPad (2010)
A1219
A1337
In addition to denoting the iPad's generation, the "A" model number can also identify whether your iPad is cellular-equipped or if it's a region-specific variant.
The model number won't give you any clues about your device's storage capacity, however. For that, and to find the second "SKU" model number, you'll need to open up the Settings app on your iPad.
Head into Settings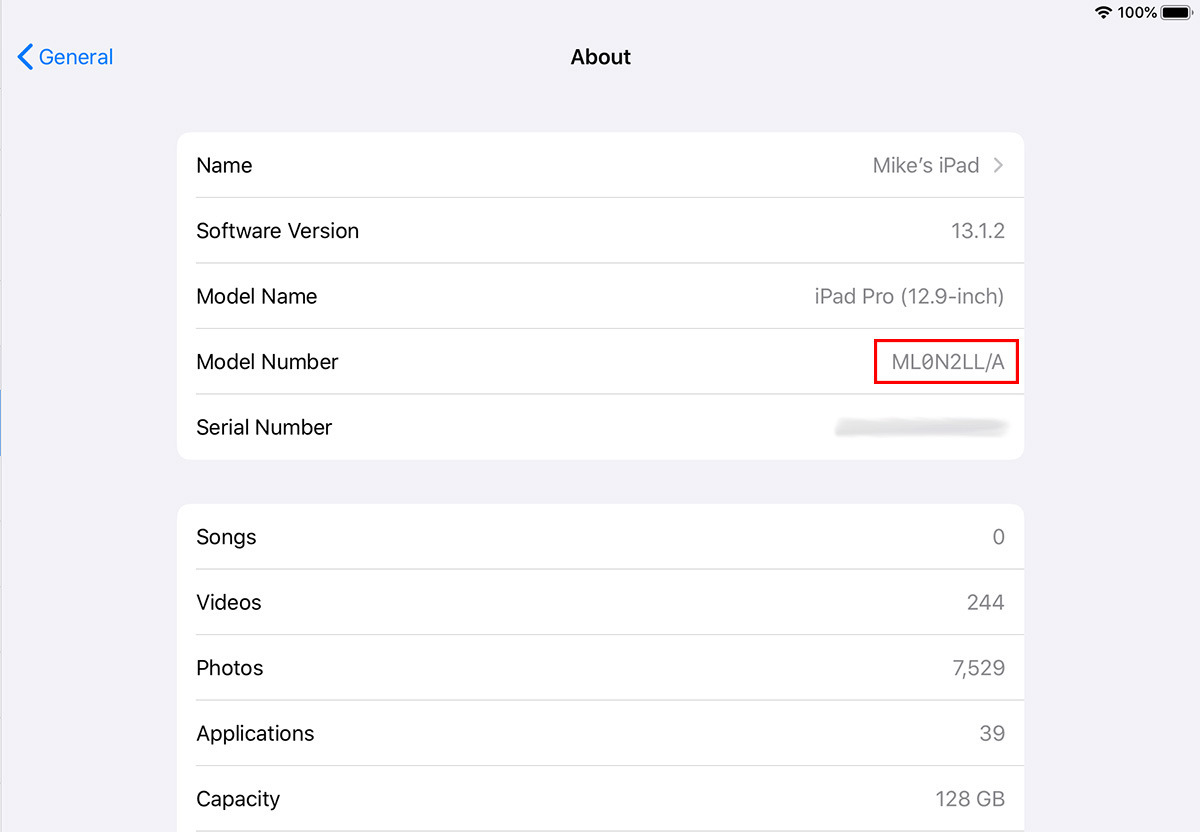 This slightly more complicated number is an internal SKU, but could also help identify your iPad.
If you can power up and unlock your iPad model, then you can find out a few additional details that will be useful if you're reselling your device.
First off, open the Settings app on your device. From there, tap on General > About.
In this pane, you should see your iPad's name, your current software version, and the specific name of your iPad model. Underneath this information, you'll also see a model number.
You'll probably notice that this model number is completely different from the one on the rear of your device. That's because it's an internal SKU.
In most cases, you probably won't need this specific model number, but it gives a bit more information about your iPad. If you run a search for the SKU model number via Google, you should see results that identify the generation, model, storage capacity, and cellular configuration of your device.
On more recent versions of iOS or iPadOS, tapping on this SKU model number should also bring up the "A" model number that's on the rear of your device.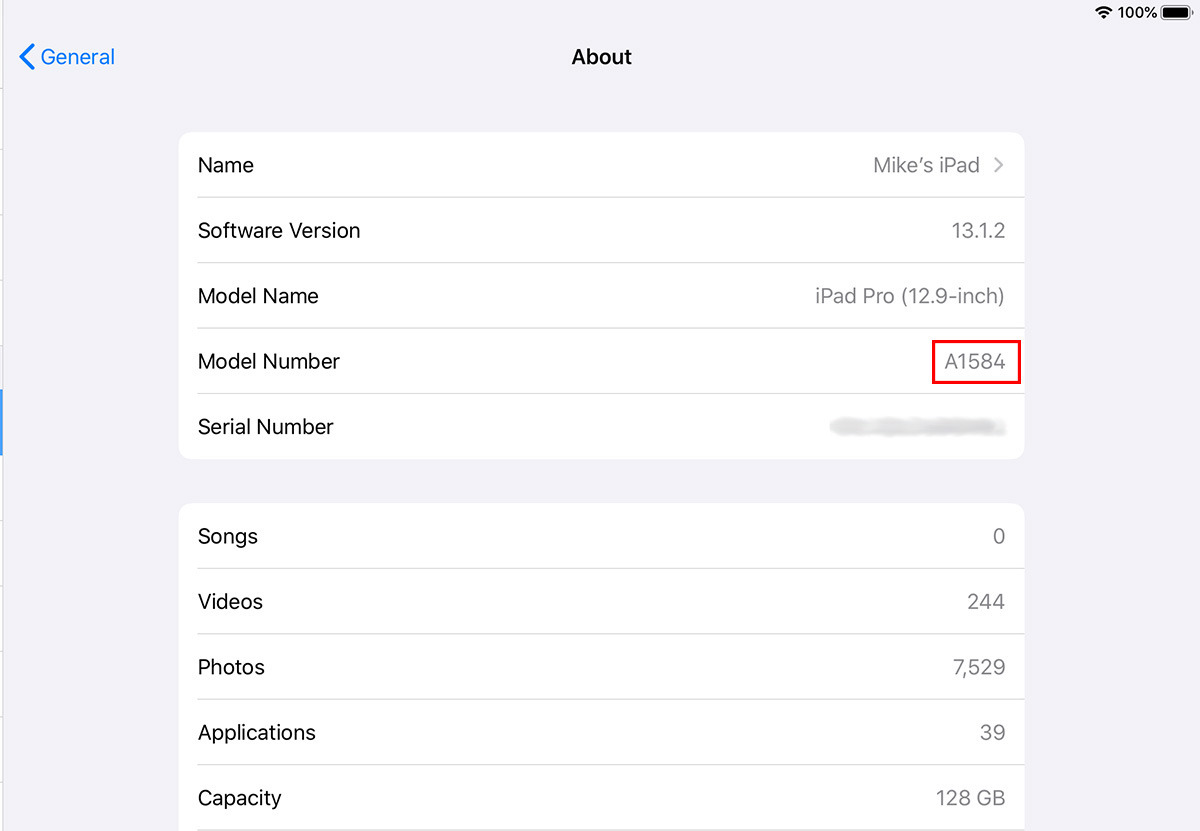 In some versions of iOS, tapping on the Model Number section will switch between the SKU and the "A" number.
You'll also find your device's storage capacity in this About menu, if you need it.
Additional potentially identifying details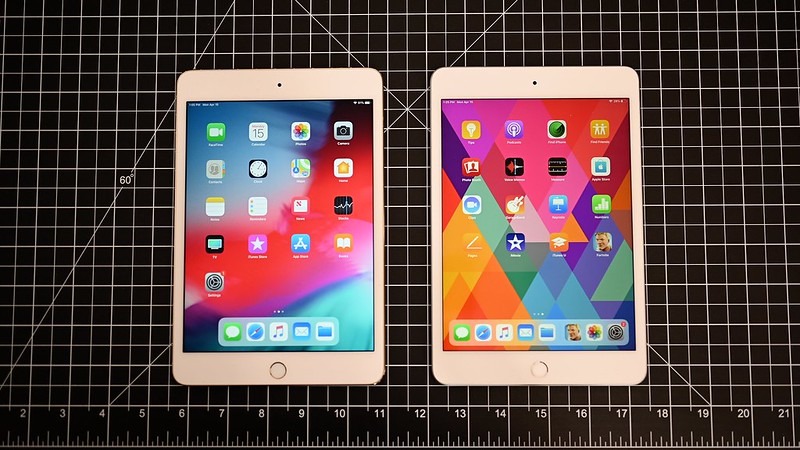 Some physical attributes could also help you figure out your iPad model.
If, for some reason, you can't see the model number in either of the aforementioned places, then you can try identifying your iPad through its physical features.
This is not as foolproof, and you'll likely only be able to identify the general age or variant of your tablet — not its specific model or configuration.
Home button: Some recent iPad models don't have Home buttons on their front faces, including the 2020 iPad Air or recent iPad Pro models. If there's a Home button, it could indicate an older iPad Pro model or a recent non-Pro iPad model.

Design & screen size: The design and screen size of your iPad could also offer some clues about its generation. Devices with slim bezels are iPad Pro or iPad Air models from 2018 or 2020, though lower-cost iPad models from those years may also sport traditional bezels. If your iPad's screen is not much larger than a big smartphone, then it's an iPad mini. Measuring your screen size on the diagonal could also help point you in the right direction.

Charging port: The iPad lineup has been through three different charging ports during its span. USB-C is for the 2020 iPad Air and 2020 or 2018 iPad Pro models. Lightning is for all other recent iPads. The wider and flatter 30-pin port is only seen on older devices.

SIM card slot: If your iPad has a SIM card slot, it's a Wi-Fi + Cellular model. If it doesn't, it's Wi-Fi only.
Source link