If you're enjoying a new Christmas iPad, you'll want to check out these accessories for your new device.
Various accessories work with the iPad, from the Apple Pencil and Magic Keyboard to third-party cases and hubs. AppleInsider is here to walk you through the best add-ons for iPad, iPad Air, or iPad Pro.
Bags and cases
One of the first things you'll want to do is buy something to keep your iPad protected. These are some great cases and bags for your device.
OGIO Pace backpack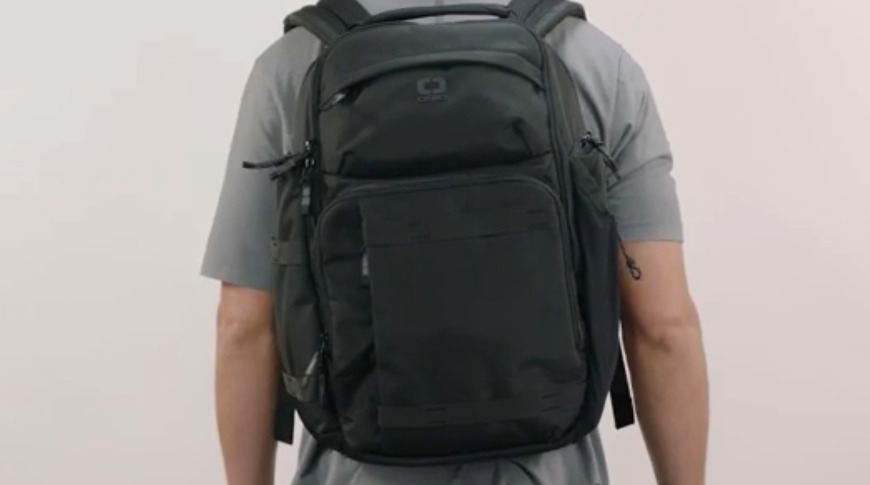 OGIO Pace 25 liter backpack
This mid-sized bag is built great for all of your tech transport needs. Fit your laptop and even a 12.9-inch iPad Pro with Magic Keyboard easily in its dedicated computer compartment.
You'll likely want to carry more than just your iPad, and the OGIO is a terrific choice for day trips or outdoor excursions. Its various compartments offer plenty of room for food, clothes, a battery pack, and necessary charging cables.
We reviewed the OGIO Pace backpack and gave it a 4 out of 5.
Leaper Messenger Bag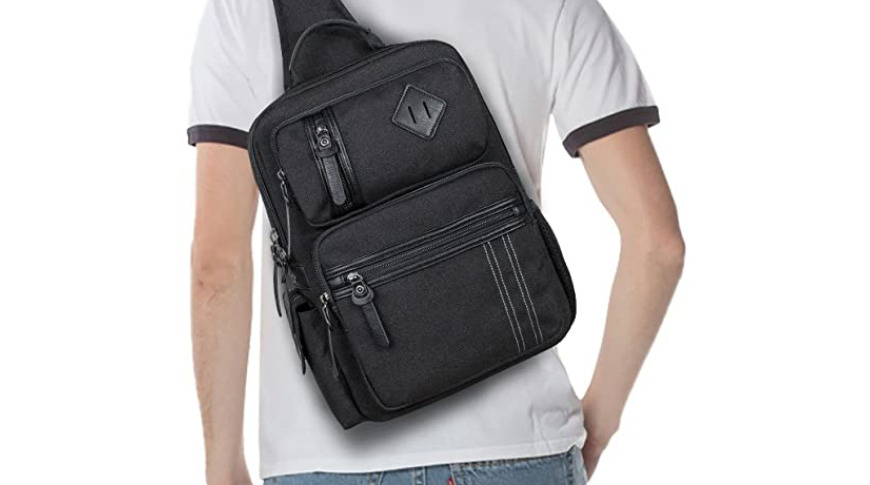 Leaper Messenger Bag
If carrying your entire office on your back doesn't sound appealing, then this small bag could be perfect for carrying only what you need. The Leaper Messenger Bag will fit any-sized iPad with room to spare for several accessories and cables.
This sling bag is built to last with durable polyester and leather accents. The main compartment is spacious enough to hold additional devices like the AirPods Max and a game controller without fuss.
The Leaper Messenger Bag is available in black, blue, dark gray, gray, and water blue for $14.99 on Amazon.
BMOUO Kids Case for iPad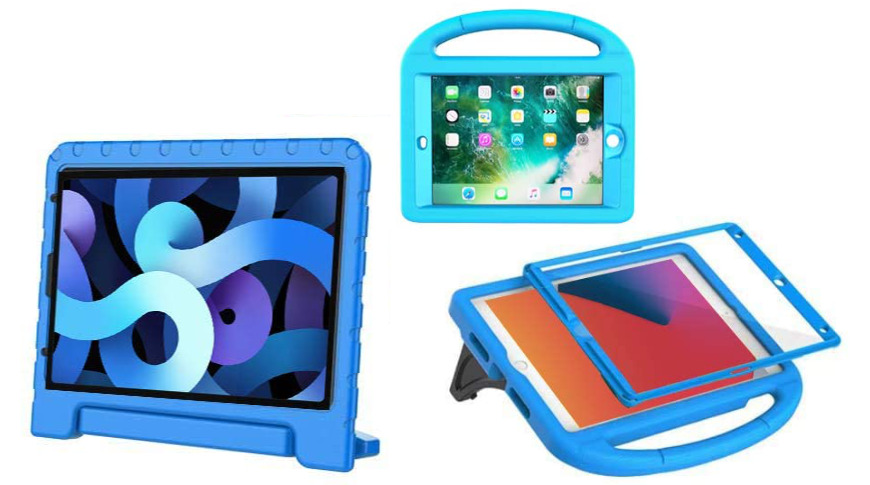 BMOUO Kids Case
Maybe your child received an iPad as a gift, and you're looking for a protective case capable of withstanding a beating. BMOUO makes a line of shockproof cases in multiple colors perfect for young children.
Each case has a built-in handle for easy carrying and a kickstand for media viewing. The soft EVA foam keeps the iPad safe from drops, dust, and scratches.
Choose the BMOUO case that fits your iPad model:
UAG Metropolis Folio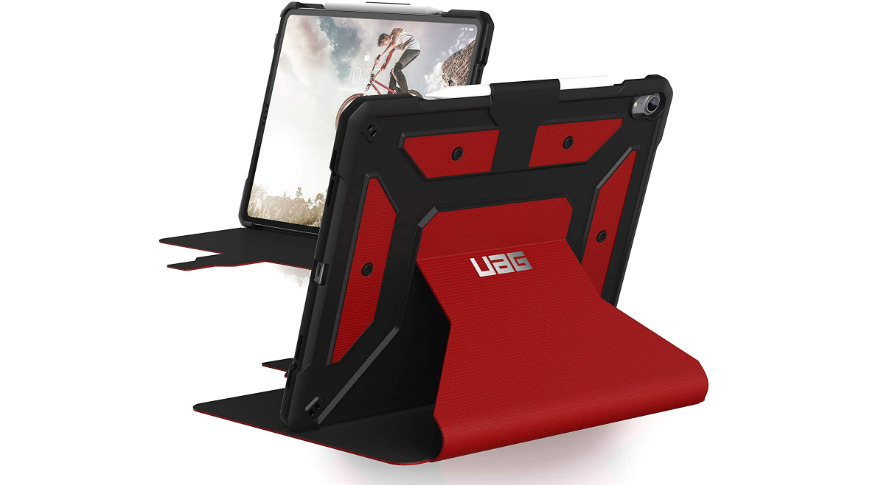 UAG Metropolis Folio Case
Urban Armor Gear (UAG) is a popular accessory brand that builds military-grade accessories for several Apple products. The Metropolis Folio cases are rugged and made for iPad.
Each case in this series uses water-resistant materials with a built-in stand. The buttons are oversized and easy to press.
Military-grade construction ensures drop protection from four feet, up to 26 times. Despite this excellent protection, the cases are relatively thin and light.
Choose the UAG case that fits your iPad model, available in black, red, and blue colors:
Keyboards
You can use an external keyboard or keyboard case to add notebook-like functionality to your iPad. External keyboards bring a vastly improved typing experience to the touch-based device, and keyboard cases with built in trackpads bring even more versatility thanks to iPadOS.
Keychron K1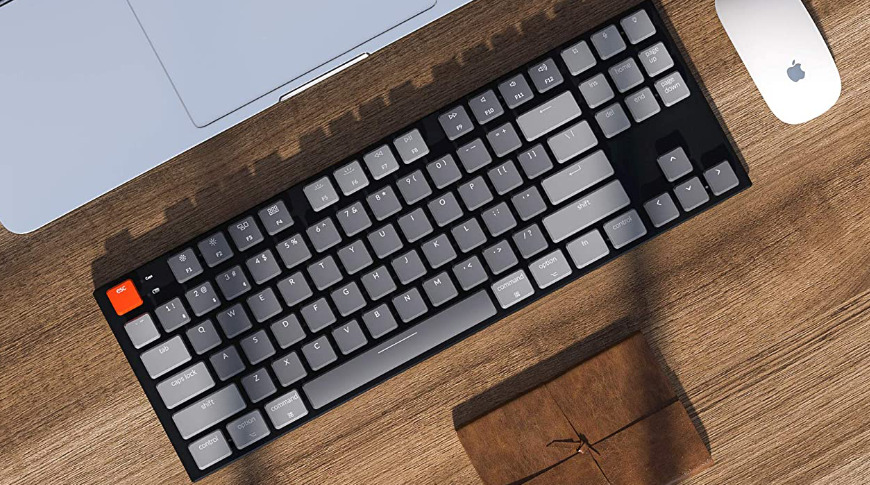 Keychron K1
The Keychron K1 is an ultra-thin RGB mechanical keyboard with three bluetooth radios and Gateron low-profile switches. Between its slim design and various connection options, this keyboard is the perfect companion to your new iPad.
You can use this at your desk paired with a Mac to instantly switch to the iPad with a keystroke. The Mac-friendly layout and function row keys make this great for use across Apple devices. You can even switch to Windows mode with a dedicated switch if you'd like to pair with a PC.
AppleInsider reviewed the Keychron K1 keyboard and gave it a 4 out of 5.
The Keychron K1 can be configured with Gateron brown or red switches and is priced at $89.99 on Amazon.
Logitech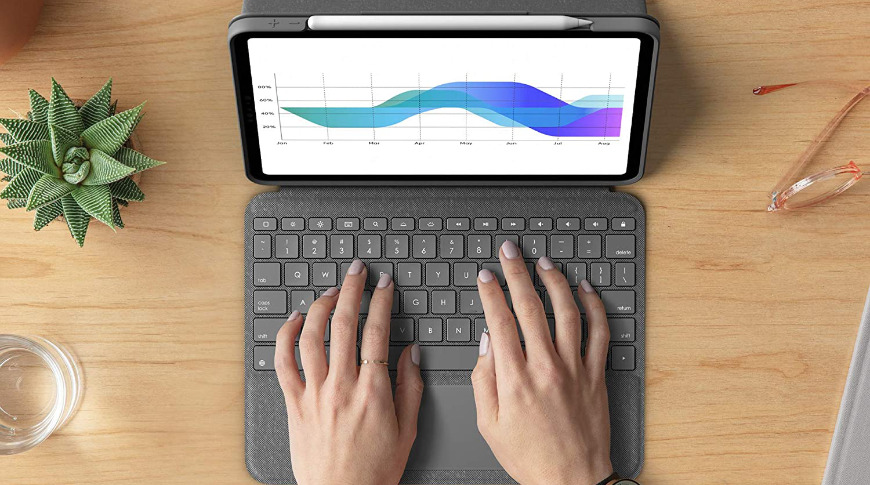 Logitech iPad Case
Logitech has a keyboard-and-trackpad case for both the standard iPad and the 11-inch iPad Pro or iPad Air 4. They both have backlit keys, a multitouch trackpad, and the smart connector.
These cases turn your iPad into a portable laptop workstation. Each one uses a kickstand to stay upright with up to a 40-degree viewing angle.
Choose the correct case for your model:
Combo Touch for 7th generation and 8th generation iPad is $149.99 on Amazon
Folio Touch for 11-inch iPad Pro and iPad Air 4 is $159.99
Game controllers
Video games have always been a staple of the iPad App Store, a fact Apple has emphasized during the past year. With the expansion of Apple Arcade and improved controller support in iOS 14 and iPadOS 14, gaming is better than ever on iPad.
Take advantage of the tablet's spacious screen and play games with one of these controllers.
DualShock 4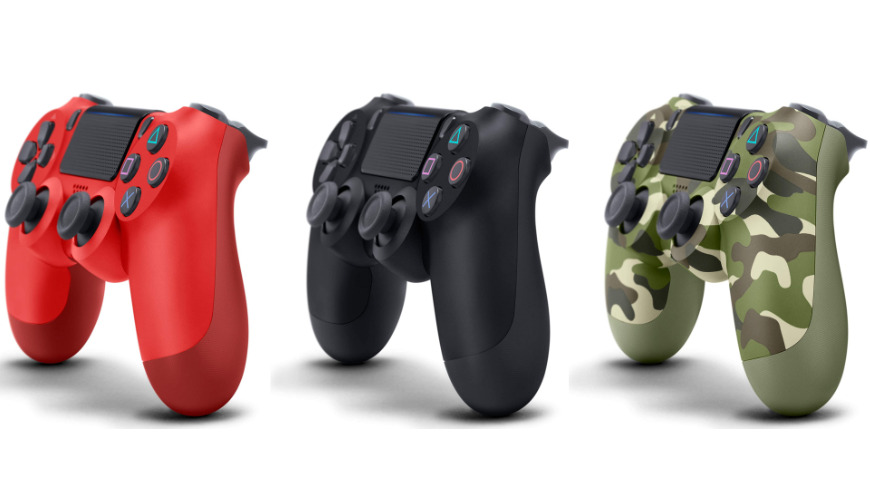 Dualshock 4 controller
The DualShock 4 is Sony's Playstation 4 controller. It has dual analog sticks in a classic design for an easy grip.
Developers can tap into different aspects of the controller, including the light bar in the rear. The light bar may change color to indicate your health, or when you've been discovered by an enemy.
Get the Dualshock 4 from Amazon for $64.99. It is available in multiple colors and designs, including white, gold, green camouflage, black, red, and blue.
Xbox Wireless Controller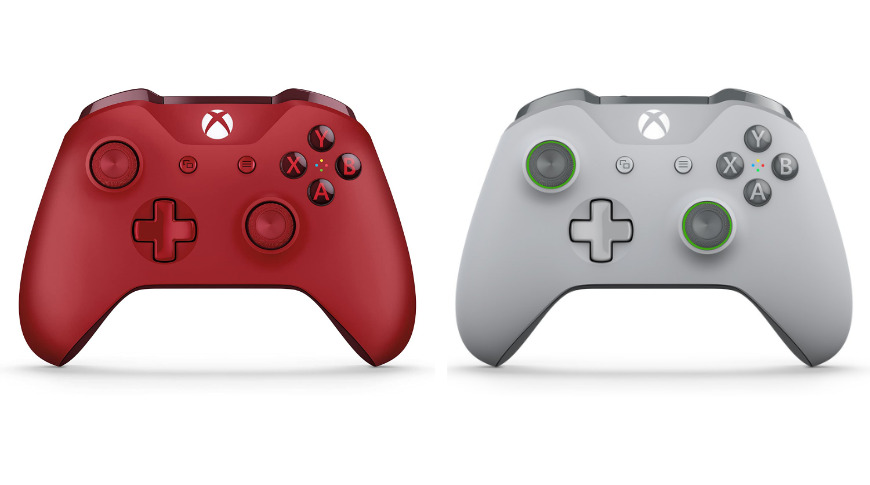 Xbox controller
Microsoft designed the Xbox controller with first-person shooters in mind. Easy-to-press triggers and staggered analog sticks make this big controller easy to grip.
There are many colors available, including red, black, blue, white, and green. Buy the Xbox Wireless Controller from Amazon for $49.88.
SteelSeries Nimbus+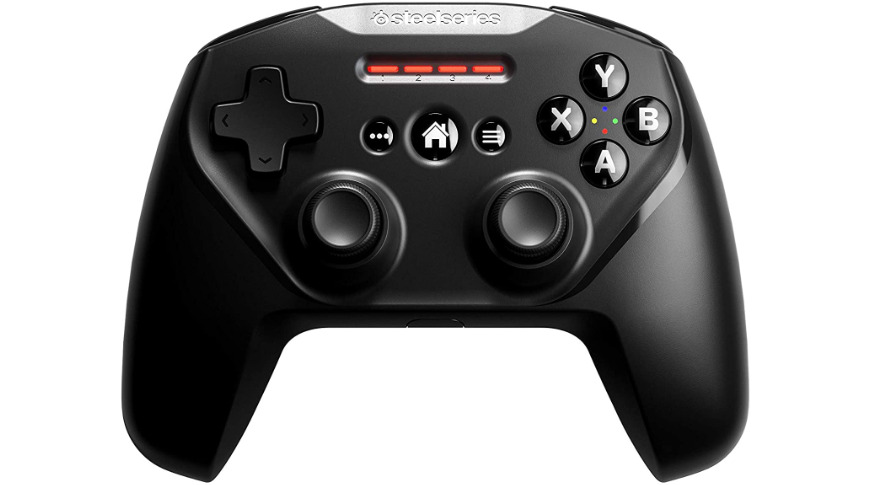 Steelseries Nimbus+ controller
Before you could pair Xbox and Playstation controllers, SteelSeries was the king of iOS game controllers. The latest Nimbus+ takes advantage of clickable joystick support and has an extended battery life. It offers up to 50 hours of play time on a single charge and recharge using a Lightning cable.
USB-C hub
If you have an iPad Air 4 or iPad Pro, its USB-C port is compatible with many accessories. Dedicated USB-C hubs let you connect multiple peripherals and charge your iPad simultaneously.
Satechi USB-C Hub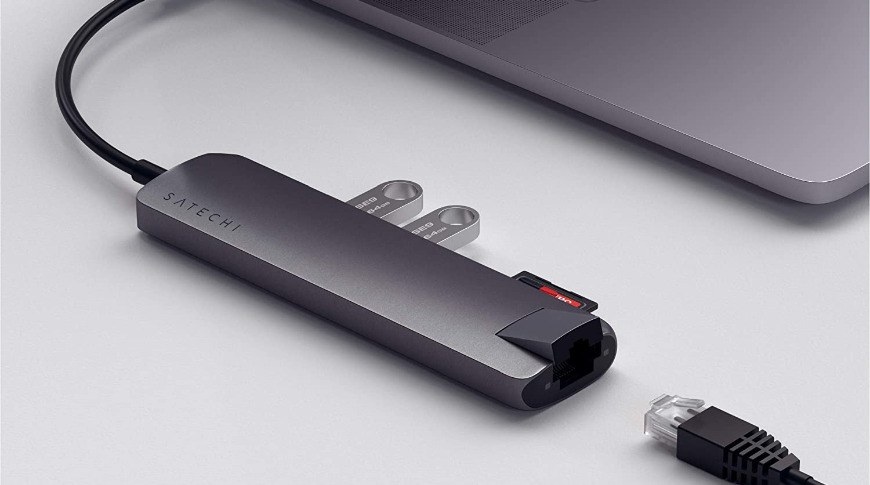 Satechi USB-C Hub
Turn a single USB-C port on your iPad into seven with this slim hub. Built to match Apple's design aesthetic, the Satechi USB-C Hub is easy to pop into any bag to take on the go.
This hub has a dedicated USB-C cable to connect to the iPad. It includes a Gigabit Ethernet port, micro and standard SD card readers, two USB-A ports, and a 4K HDMI port.
The hub is available in black, silver, and space gray. Get the Satechi USB-C Hub from Amazon for $79.99.
HyperDrive 12-in-1 Hub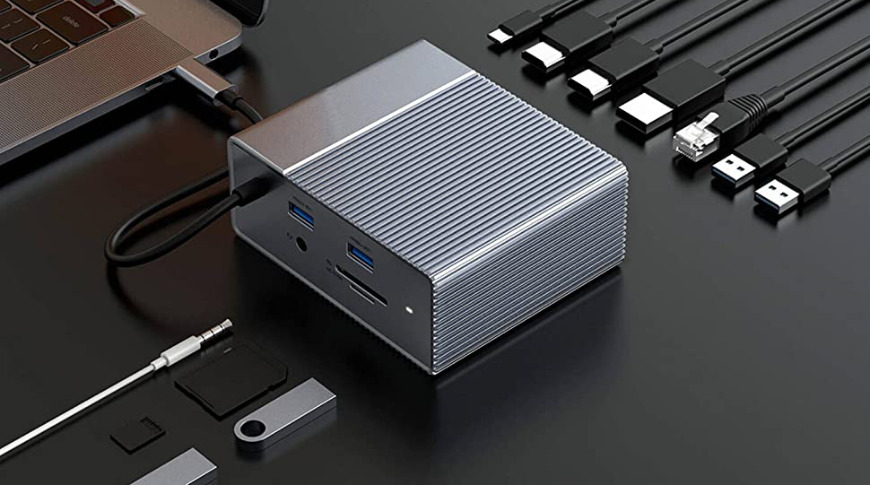 HyperDrive 12-in-1 USB-C Hub
If you're looking for a desktop solution, then you may want to look at the HyperDrive 12-in-1 USB-C Hub. This hub has 12 ports at the ready with a dedicated USB-C cable ready to connect to your iPad.
The hub includes two HDMI 4K60Hz ports, a DP 4K60Hz port, one USB-A 10Gbps port, two USB-A 2.0 ports, a Gigabit Ethernet port, a 3.5mm Audio Jack TRRS, UHS-II MicroSD/SD 4.0 ports, and a USB-C Power Delivery 100W port. While the iPad can only take advantage of one of the three video-out ports, this hub's remaining nine ports turn your iPad into a desktop powerhouse with a single cable.
Source link