After months of rumors and speculation, Apple's MagSafe Battery Pack has started arriving at customer's doors. We got our own hands on one to form some initial impressions.
What is the MagSafe Battery Pack?
To briefly cover the basics, this is Apple's official MagSafe Battery Pack. It magnetically connects to the rear of any iPhone 12 model to power it up at 5W wirelessly and up to 15W when connected with a Lightning cable.
It is able to both charge your iPhone, as well as be charged by your iPhone. When the Lightning cable is connected to a battery attached to a phone, both will charge. Conversely, a Lightning cable plugged into an iPhone will charge the battery as well.
Multiple charging vectors can be clutch when connecting your iPhone to something else — such as your vehicle for CarPlay. In that situation, you'd connect your iPhone to your CarPlay interface and your iPhone would charge — which would, in turn, charge the MagSafe Battery Pack.
Size and build
As was revealed in the leaked hands on pre-launch, the battery isn't a soft-touch silicone as assumed but instead a hard shell plastic.
When connected to your phone, it roughly doubles the thickness, which is still less than many third-party MagSafe-adjacent batteries. Many other third-party solutions, such as the Mophie Snap+ and HyperJuice Magnetic Battery pictured above, are larger and heavier than what Apple brings to the table.
To help visualize the battery's footprint, it is the exact dimensions of the MagSafe wallet, just thicker. When connected to the iPhone 12 mini, it goes just to the edges and fits perfectly. Dead-on.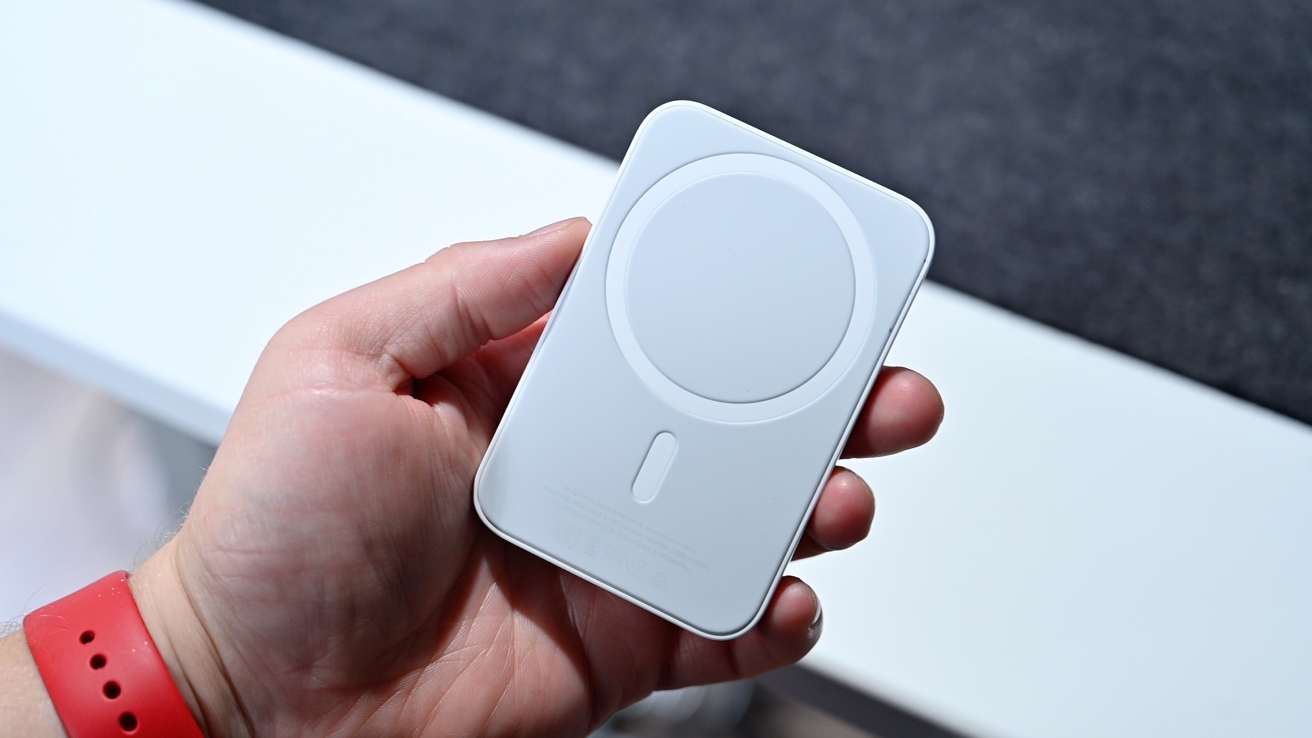 When it comes to the magnets themselves, they are surprisingly strong. They hold on securely to the iPhone, but they hold on even better when using a case. The magnet is strong enough around that ring that it will undoubtedly leave an indentation on a leather case over time.
Just like Apple's MagSafe wallet, this has an alignment magnet towards the bottom to prevent it from spinning. In our initial testing, this has been fine so far — but can and will get scraped off in a tight pants pocket.
Integration with iOS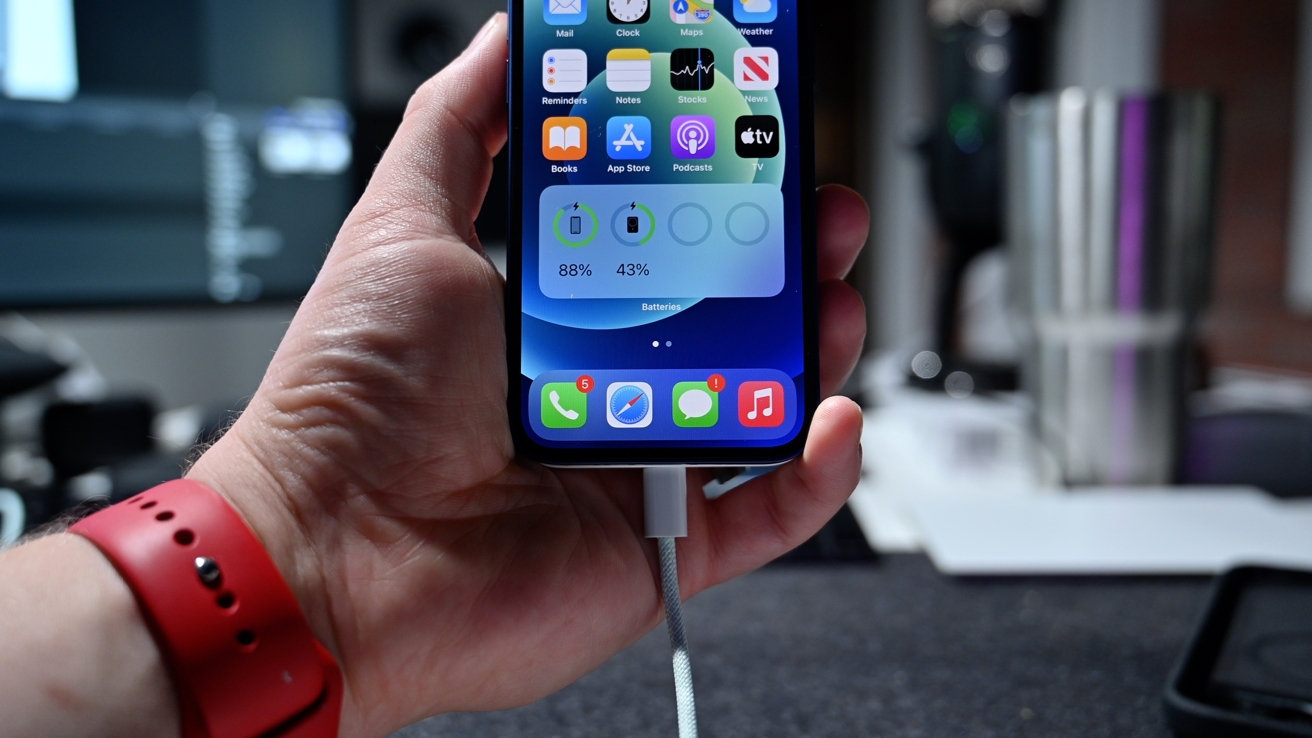 Battery widget for Apple's official MagSafe Battery Pack
One of the biggest selling points of Apple's MagSafe Battery Pack versus the third-party ones is the integration to iOS. As it stands iOS 15 beta 3 doesn't yet include full support. When we connected it to our iPhone 12 Pro Max running iOS 15, it would still charge, but we likely won't get the efficiency features as well as the Lock Screen animation or battery widget icon.
The battery widget merely shows a Lightning cable but will still tell you how much capacity the battery has remaining.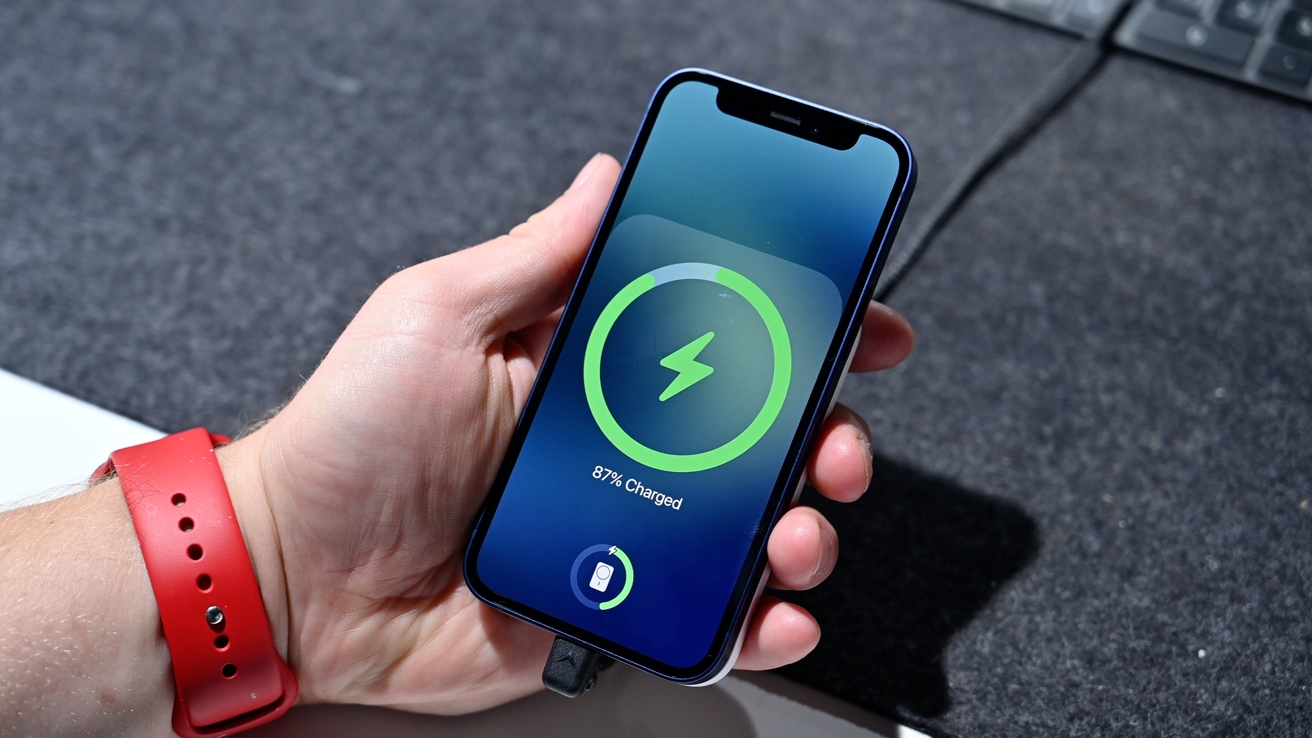 Lock Screen animation for Apple's official MagSafe Battery Pack
When we connected it to a device running the requisite iOS 14.7 update that was released on Monday things behave as they should. When the battery is connected, an animation morphs to show the iPhone's current battery status and a secondary glyph with the battery pack's charge.
Of course, the proper glyph also shows in the battery widget, letting you keep an eye on the capacity at all times from your Home Screen.
Other notes and impressions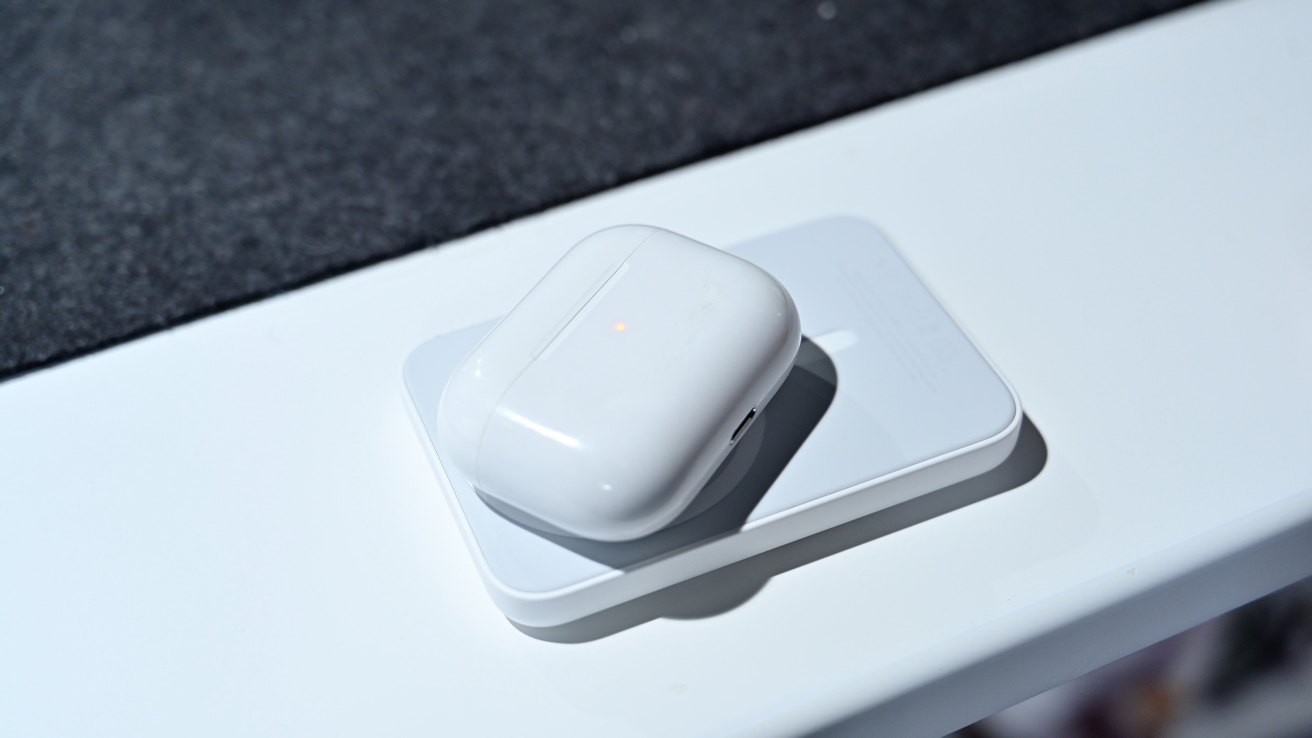 Charge AirPods with Apple's official MagSafe Battery Pack
Since MagSafe is backward compatible with Qi, this will work with other Qi-enabled devices. That could mean older iPhones that support wireless charging, Android devices, or even a set of AirPods.
This also works fine with any MagSafe-compatible case, including Apple's silicone, leather, and clear cases, as well as many third-party ones. As long as your case says it supports MagSafe, it will work with the MagSafe Battery Pack.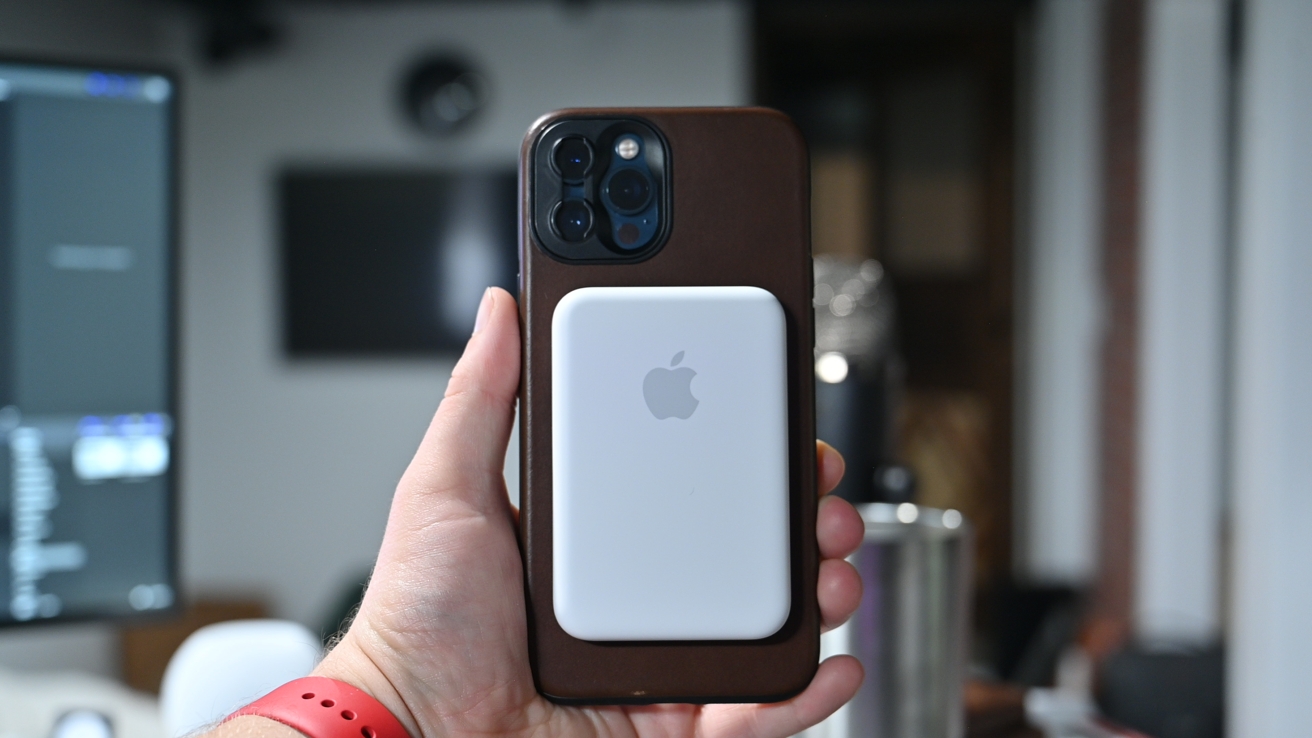 Apple's official MagSafe Battery Pack supports third-party cases
Thus far, we only have one big criticism of this battery which is how it charges. We all certainly have Lightning cables around, but many have started moving more towards MagSafe. For example, when we travel for the weekend we've gotten in the habit of bringing a MagSafe charger and a USB-C Apple Watch cable. For full charging flexibility, we're back to making sure a Lightning cable is in our tech bag.
Available now
Apple's MagSafe Battery Pack is available starting today both in stores as well as online. You can pick it up only in white for $99.
Source link